Designed for a great variety of mid-season activities, Aldan II Jacket offers excellent protection from wind-chill effect. Its main fabric is Windstopper®, which allows officers to be protected with efficacy against cold and wind.
Moreover, it has elastic material at the sides, which improves its ergonomics and comfort; and breathable properties, which helps to keep an optimal body temperature.
Light, durable, and practical, Aldan II Jacket also combines a water repellent outer face, a breathable membrane (ePTFE), as well as a water repellent front zipper. Therefore, water slips off the surface and diminishes its absorption significantly. The jacket can also be tucked into the trousers so that officers have a quick and simple access to their belt.
For all the abovementioned reasons, this is a perfect garment for mid-season months, as it guarantees officers' comfort and protection against adverse weather conditions.
Products in the Aldán collection
Aldan II Jacket is manufactured with Windstopper® fabrics to guarantee complete protection from wind-chill. In this way, despite environment difficulties, officers can do their jobs outdoors optimally, while keeping their efficiency and concentration.
Moreover, it possesses breathable properties, which provides maximum comfort to officers and facilitates moisture fabric and rapid drying.

Thanks to its elastic side panels, our Aldan II Jacket fits the body perfectly, achieving excellent freedom of movement and great commodity to perform all types of activities.
In order to increase its functionality and versatility even more, Aldan II Jacket can be tucked into the trousers. This allows officers to access their belts with great ease and boost their professional performance.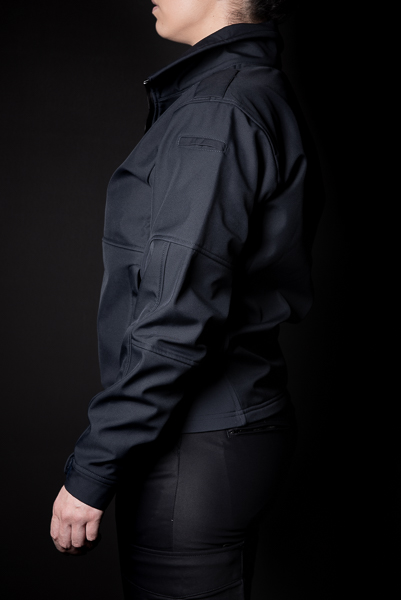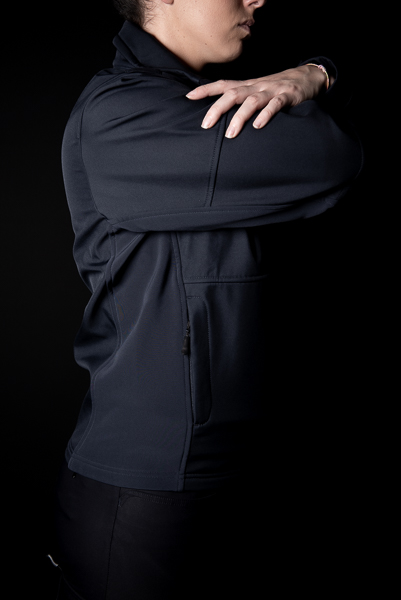 Ergonomic design
Our Aldan II Jacket fits the body perfectly, which provides comfort and security in the demanding daily tasks of police. Furthermore, its elastic panels at the sides favour the officers' freedom of movements.
Water repellent
Aldan II Jacket's external fabrics is water repellent, just like its front zipper. Water slides down its surface and reduces its absorption considerably.
Light
Aldan II Jacket is extremely light, as it is manufactured with advanced fabrics, which increases the officers' comfort.
Versatile
Our Aldan II Jacket is very versatile, as it can be used in mid-season months to protect against wind, cold and light rain.
YOU CAN PERSONALISE THIS GARMENT
CORPORATE IMAGE
POCKETS
MATERIAL
GARMNET CARE
CORPORATE IMAGE
This garment is adaptable to the corporate image of any police.
POCKETS
MATERIAL
GARMNET CARE

If you have any doubts or need further information about any of our garments, do not hesitate to contact us. We will contact you as soon as possible.
They are already using it!

Clothes from the Aldan collection