A great choice as a police uniform
Our new Estay Waterproof Jackets for police are made of a Gore-tex® 3-layer fabric. They have elastic panels providing impressive comfort and freedom of movement. It is fully waterproof, ideal for any type of activity in adverse weather conditions, may it be cold, rain, or snow.
An important innovation is the addition of reflective fabric to improve the user's visibility. All this makes the garment highly useful not only for police, but also for other security forces.
Products in the Estay collection
Estay Waterproof Jackets can be complemented with a removable liner made of Primaloft® insulation. The main material is a light and comfortable thermal fibre which maintains ideal body temperature. Moreover, the liner is equipped with silver ions, which eliminates odour-causing bacteria. The same liner can be used to complement Estay Winter Jacket.

Apart from being windbreaker, its microporous membrane provides great waterproofing and breathability. These characteristics make it a multipurpose garment, which allows to work in adverse weather conditions at high-performance levels, while always offering maximum comfort.
Another of the innovations is the use of reflective fibres. These fibres are visible only in low-light conditions.

of Estay Waterproof Jacket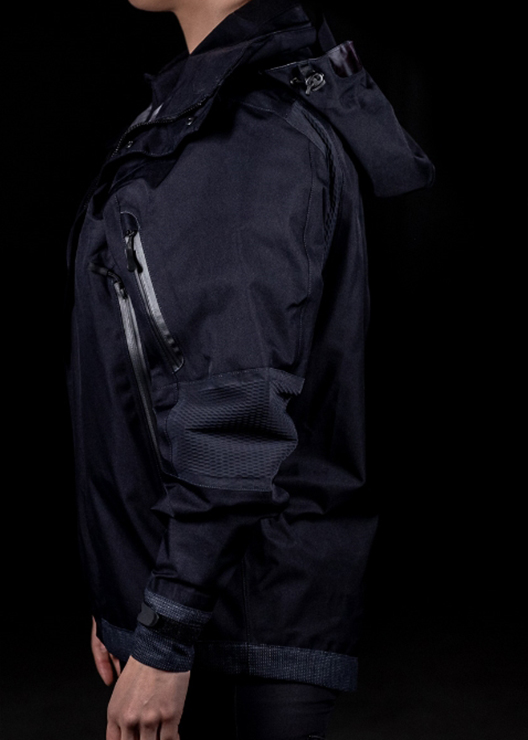 Light and comfortable
Estay Waterproof Jacket uses a 3-layer fabric which is extremely light, comfortable, and durable.
Elastic panels
Our waterproof jacket has elastic areas in elbows and back to improve range of movement.
Adjustable hood
The hood is adjustable and has lateral transparent panels to allow for perimetral vision.
Water repellent zippers
This new line of waterproof jackets for police incorporates water repellent zippers.
PERSONALISED FOR YOUR DEPARTMENT
EMBLEMS
CORPORATE IMAGE
MATERIAL
EMBLEMS
Partenon's Winter Jackets can be personalised with IDs and emblems of police corps.
CORPORATE IMAGE
MATERIAL

If you have any doubts or need further information about any of our garments, do not hesitate to contact us. We will contact you as soon as possible.
Prendas de la colección Estay